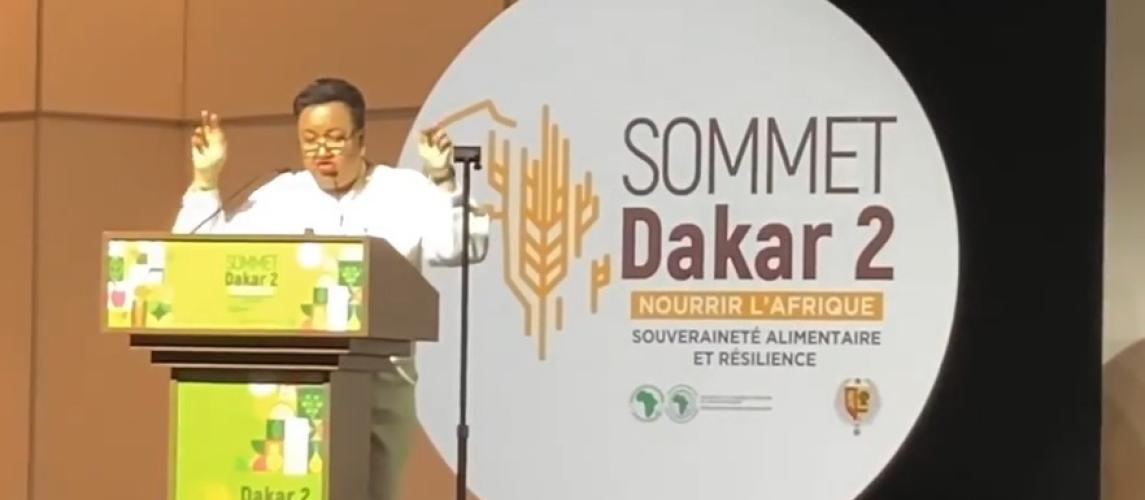 Hon. Minister Jeanine M. Cooper, Makes Liberia's Case at the Food Sovereignty and Resilience Summit organized by the AfDB, in Dakar, Senegal
Video: Remarks by Hon. Minister of Agriculture
A PROUD MOMENT FOR LIBERIA & AGRICULTURE MINISTER MAKES LIBERIA'S CASE
More than 40 Ministers of Agriculture from the African Continent were in attendance, but Liberia's Agriculture Minister, Jeanine M. Cooper, was among the only five African Ministers of Agriculture who addressed the three-day Feed Africa Summit in Dakar, the Republic of Senegal in late January.
Dr. Akinwumi A. Adesina, President of the African Development Bank Group invited Minister Cooper to make Liberia's case at the Summit which 20 Heads of State including the President of Northern Ireland attended.
The Summit was themed: "Food Sovereignty and Resilience" under the aegis of the African Development Bank and the Government of the Republic of Senegal.
It was the biggest gathering of African Ministers of Agriculture and Finance along with continental stakeholders in food and agriculture interlinking with scores of global actors.