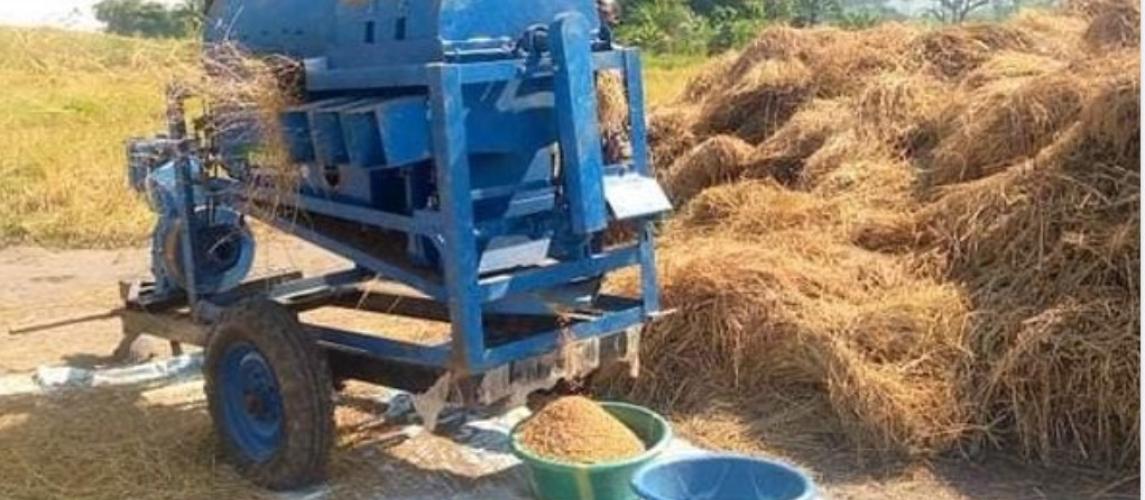 MOA'S 2022 ANNUAL PERFORMANCE INDICATORS # 5 OF 30
MAKING THE IMPACTS: MOA'S PURCHASED MACHINES HELPING RICE FARMERS TO PROCESS THEIR HARVEST
The Ministry of Agriculture's (MOA) Liberia Agriculture Commercialization Fund (LACF) is gradually impacting local rice farmers, who are traditionally used to manual or back-breaking intensive labour through beating off their rice to thresh grains from plants, are now using threshing machines to process their newly harvested rice.
This is happening in Solumba Town in the commercial Foya District, Lofa County which is pinned at 276 miles away from Monrovia where one of the LACF's beneficiaries –Makona River Farm and Agriculture Services – was given threshers to increase its rice production
But now, the threshers are blessings for farmers. The farm is assisting dozens of rice farmers from surrounding towns and villages to move from manual to machinery processing of rice.
The LACF – which came into effect in 2022 within the MOA – gives matching grants to farmers and agribusinesses to expand production following thorough vetting processes. It is a joint financing of the World Bank and the Rome-based International Fund for Agricultural Development (IFAD).
Agriculture Minister Jeanine Cooper said under the LACF the Government of President George Manneh Weah intends to have more of such impact and success stories for our farmers to move from manual to industrialization where commercialization will be the main focus,