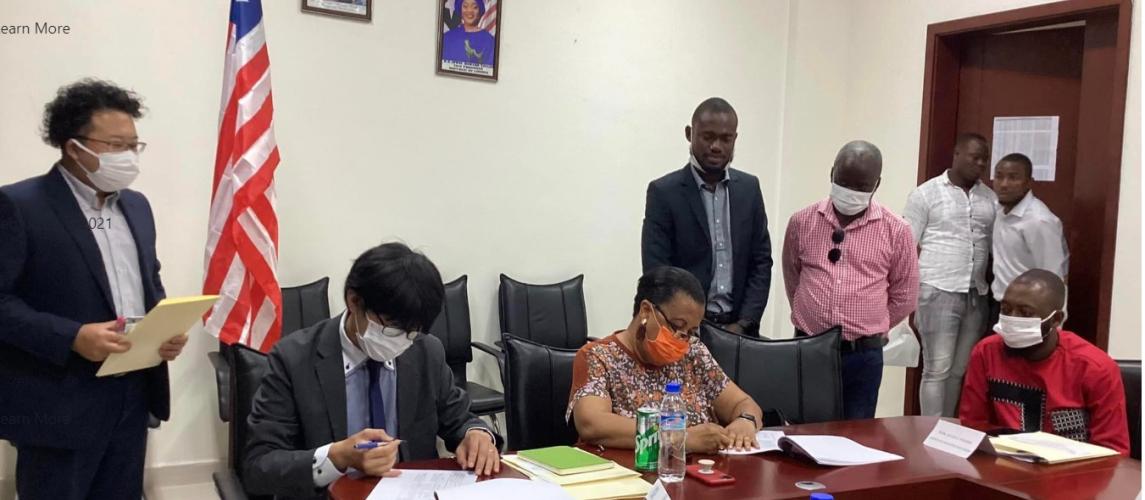 MOA'S 2022 ANNUAL PERFORMANCE INDICATORS # 6 OF 30
MOA ATTRACTS DONORS' CONFIDENCE TO SUPPORT LIBERIA'S RICE SECTOR DEVELOPMENT
The year in review, 2022, saw growing practical interests and confidence from donors – mainly the European Union through the European Investment Bank, the African Development Bank and the Government of Japan interlinking with the Japanese Agency for International Cooperation – to support development of Liberia's staple food, rice.
In May, the MOA, collaboratively with the Ministry of Finance and Development Planning, signed an agreement with the European Union and the European Investment Bank for large-scale investment in rice.
The EU and EIB are planning to support an increase in rice production and enhance food security in Liberia. The EIB's first support for agricultural investment in Liberia is expected to cover the entire value chain including rice production, storage and distribution.
The new EIB-backed rice-value chain development program intends to boost rice production in the country by reducing Liberia's dependency on rice imports.
Two months after, the Japanese Government amended its rice development project direction for smallholder rice farmers to a more suitable rice cultivation techniques for Liberian farmers in Bong County.
Later in October, the African Development Bank dispatched a high-level delegation to Monrovia to work with the MOA to start rice development in Liberia. "We were instructed to come to Liberia and help you with concrete and sustainable actions to develop Liberia's rice in order to minimize its import dependency", the AfDB delegation said.
As 2022 winds down, the World Bank swiftly approved additional financing of US$ 30 – just nine days to the close of the year – to boost rice production in Liberia.