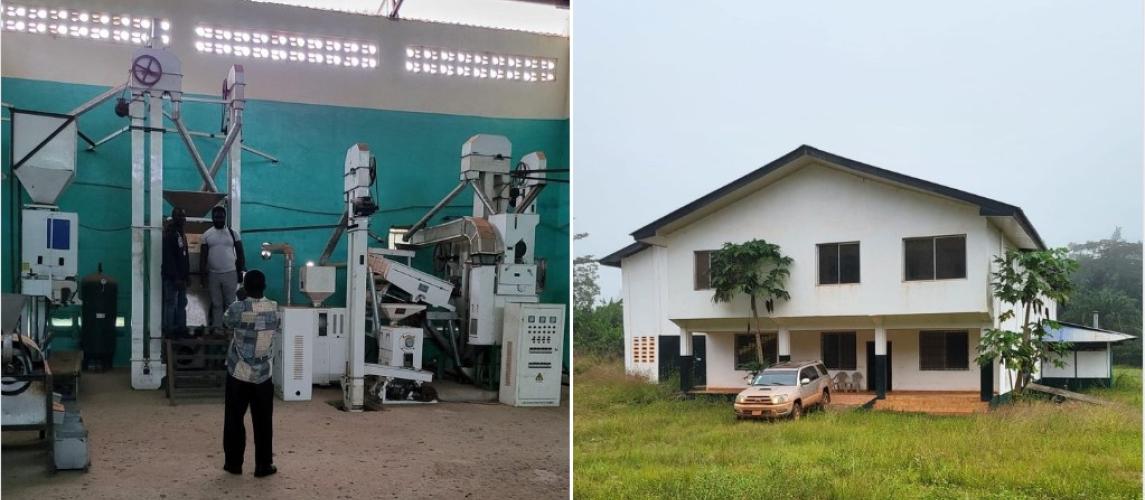 MOA'S 2022 ANNUAL PERFORMANCE INDICATORS # 7 OF 30
WO LIBERIAN RICE PRODUCERS GET MOA'S PROCESSING FACILITIES IN THE SOUTHEAST
Government can not do it alone and donors won't be able to do all. But the private sector – fully empowered – is well positioned to sustain the gains of Government and donors towards the commercialization of Liberia's rice sector.
Private sector's involvement in the rice development has been one of the main directions of His Excellency President George Manneh Weah through the creation of enabling environment.
As a result of this, the MOA in 2022 handed over two of its rice processing facilities and agricultural infrastructures based in Harper, Maryland and Zwedru, Grand Gedeh Counties to two Liberian passionate rice growers and producers.
Agriculture Liberia – Amstrong Jargbah – was given the Harper's facility, while Decisive Dream Inc. – owned by leading rice farmer in Grand Gedeh, Jellow Saydoway got the Zwedru's infrastructure.
Each of the facility is valued over US$ 600,000 and is fully equipped with modern rice processing machines, annexed with rice growing dams (farms), warehouses and office spaces.
They are being used with no lease or rental fees, but two firms are obligated to produce rice and properly maintain the facilities.
"This is the MOA's way of involving Liberian business community into commercial rice production to ensure that we have more locally produced rice", Agriculture Minister Jeanine Cooper indicated.